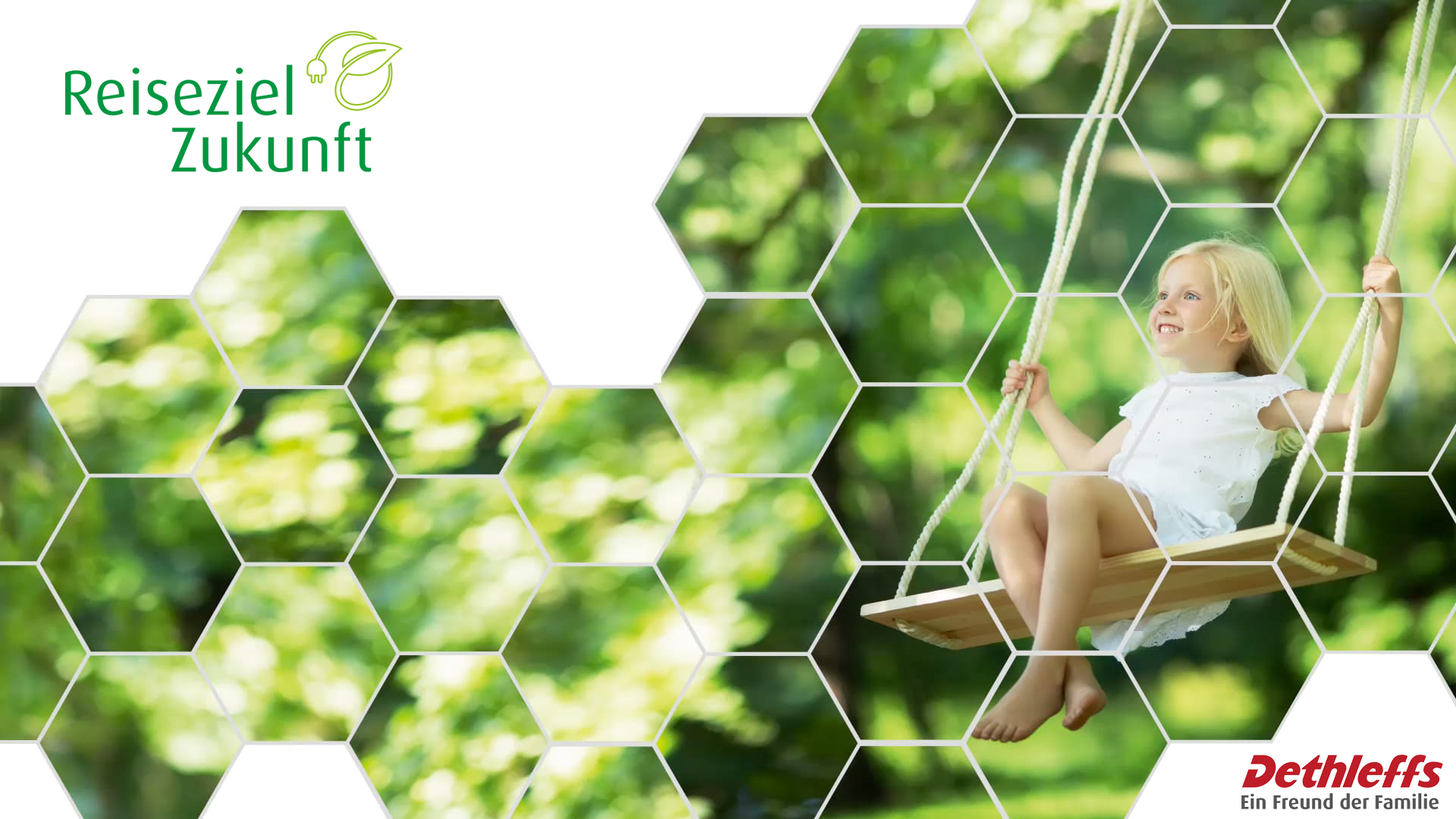 Sustainability
Dethleffs has always seen itself as a friend of the family. It's not just a slogan for us, it's tradition. One that commits us to good practice. So it goes without saying that matters such as environmental conservation, job creation and secure, long-term employment are a high priority at all times within the company. We believe that corporate responsibility should not just focus on income and turnover levels, but on protecting our environment as well. As such, we have spent many years supporting projects that conserve environmental resources and promote sustainability.

Destination Future - electromobility
After the e.home motorhome study in 2017, Dethleffs presented the first electrically driven caravan at the Caravan Salon 2018 in Düsseldorf. Electric drives are coming for all vehicles. The development is on a steady course – it's just a question of time. It is therefore important to us that we get involved with electromobility at this stage so that we can be equipped for the future. The development of eco-friendly and sustainable drive technologies in the vehicle sector sets a milestone when it comes to environmental and climate protection. Read more about Destination Future here



Bee project with BeeFuture
Our production halls are not the only place where things are as busy as a bee. Just a few metres away, a workforce of 60,000 new, predominantly female, workers have found their field of activity. Not one but two bee colonies have been housed here and are maintained in cooperation with the company BeeFuture. More than 80 percent of our local flowering plants depend on bees to pollinate them. And one third of global food production is dependent on bees and other insects. This is just one reason why Dethleffs is championing this threatened species and supporting the conservation of biodiversity. Read more about Dethleffs and BeeFuture here

Our environmental principles
We promote quality and environmental awareness among our employees and suppliers through ongoing training and education.
We are aiming for more specific and sparing use of environmental resources, in particular when it comes to waste, recyclable materials, energy and water consumption, noise and air pollution, in order to reduce the costs of raw materials, energy, waste and risks.
Through sustainable action, social responsibility, transparency and credibility, we act in partnership with those around us with due regard to various interest groups, such as employees, suppliers, customers, neighbours and authorities.
We believe that corporate responsibility should not just focus on income, turnover levels and job security, but on protecting our environment as well.