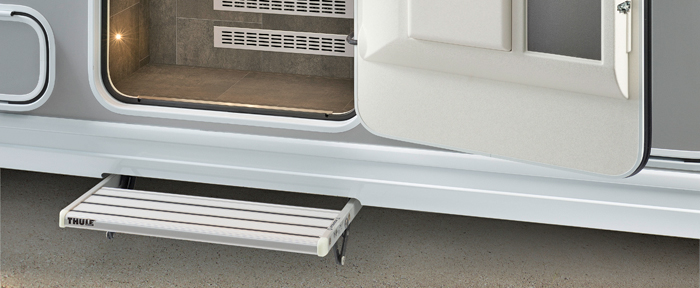 Is the step on your vehicle not working?

Can you hear a buzzing noise from the step's motor?

No:
If you cannot hear a buzzing sound from the step when activating the switch and the floor-level lighting also is not working, please check the fuse labelled "step" in the electrical block (EBL).

Note: If the vehicle's floor-level lighting is still working, it is more likely that the step's motor is defective. Please contact a Dethleffs dealer to have this replaced.

Yes:
If this is the case but the step is not moving, a broken shaft may be the cause. This can happen if someone steps on the step when it is not yet fully in place. To prevent accidents from happening, carefully push the step back into its original position by hand and then secure it using cable ties or duct tape.

If the step still is not working properly after these checks, please contact a Dethleffs dealer.