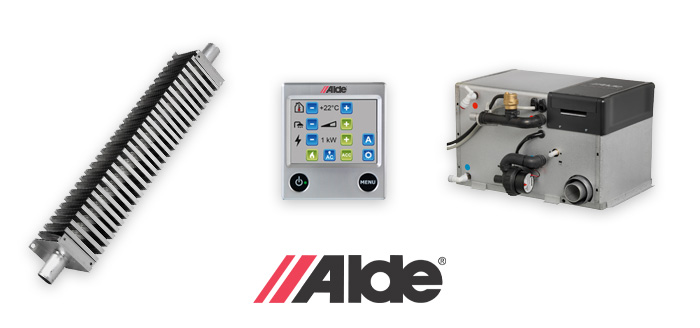 Alde hot-water heating

The Alde heating system consists of a vehicle heating system and convectors either powered by gas or 230V electricity. The system supplies heat for the convectors by pumping around a glycol liquid that warms the heating system using gas and/or electricity. The heating system consists of the boiler plant and an expansion tank installed at the highest point in the vehicle. Please refer to the vehicle's manual to find out where the expansion tank has been installed.

The hot glycol liquid circulates through pipes and heat convectors in the heating system, similar to the heating systems used in many households. The system is fitted with an electrical 12V circulator pump that circulates the hot liquid. The heat convectors near the vehicle's flooring, which are warmed up using the hot liquid in the system, are used to heat the air; the air rises and circulates to warm the vehicle's interior.

The heating system has an additional hot water boiler with a volume of 8.4 litres for fresh water.