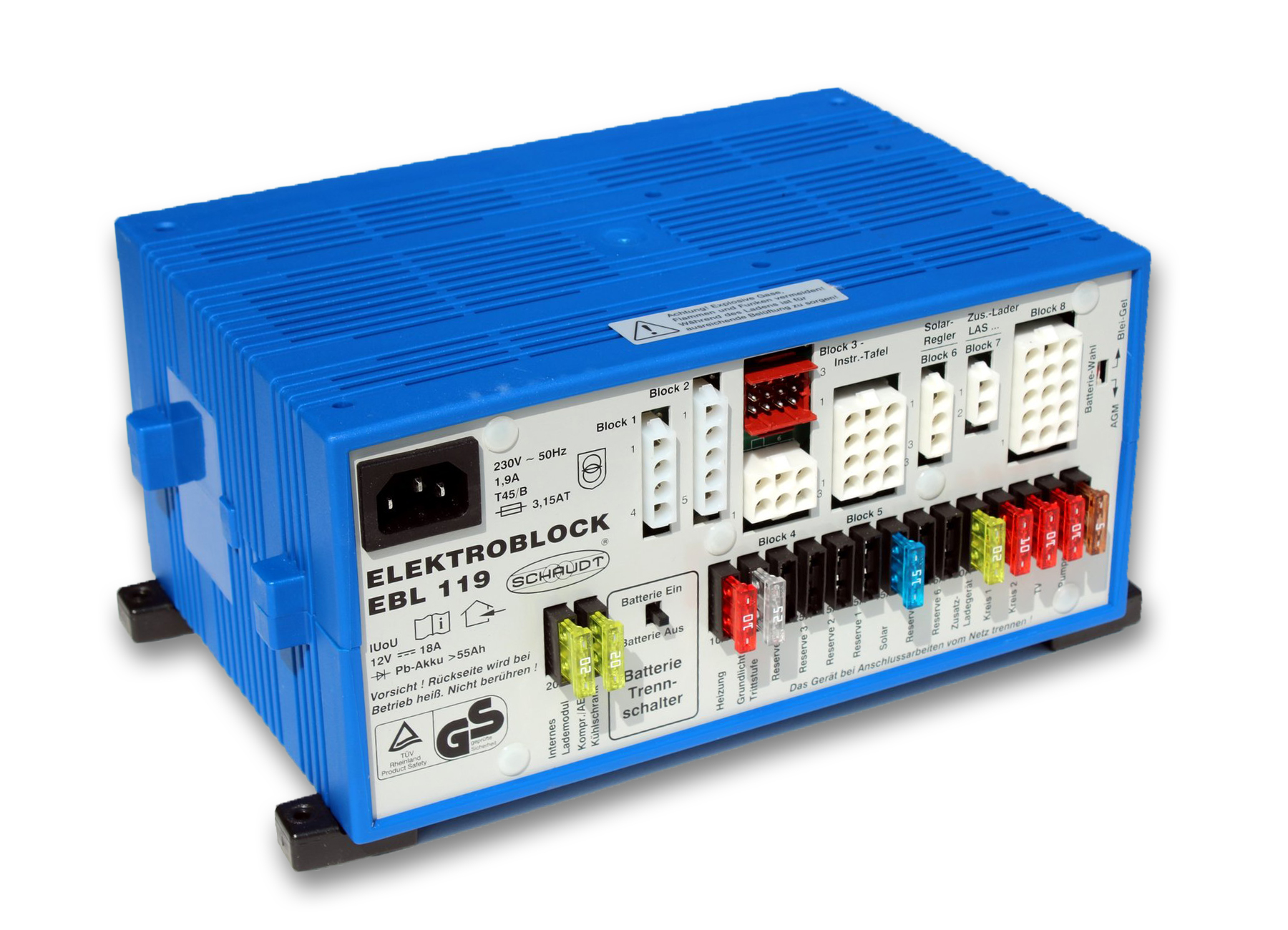 What does the electrical block in my vehicle do?

The electrical block combines several functions into one but is primarily used to supply 12V of power to the vehicle's body.

On the one hand, the leisure battery/batteries is/are connected to it, so the electrical block charges it/them as long as there is shore power, the engine is running or charge comes from the solar module.

At the same time, it distributes the 12 volts from the leisure battery/batteries to all consumers, for example the lighting, water pump and fridge.

The consumers are connected to the electrical block via various electrical circuits, which have separate fuses on the front of the electrical block. You will find a description of the fuses in the manual.

Depending on the vehicle's features, you will usually find an operating panel above/near your habitation door, which also displays the EBL's data (battery charge status, shore power connected, current output). These displays are a direct reflection of the data from the EBL.