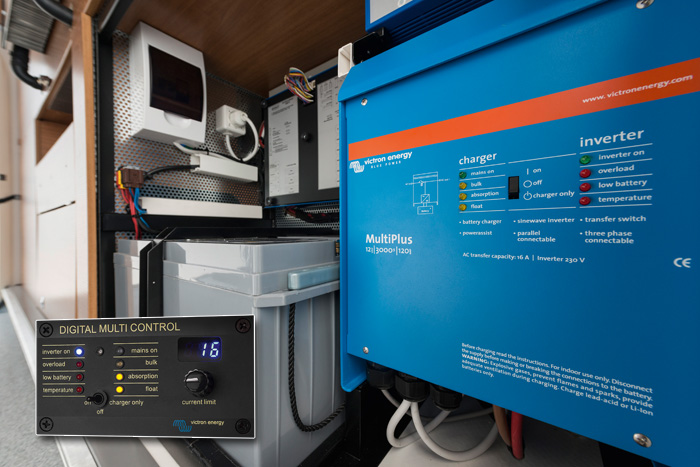 How do I charge the batteries in my motorhome?

There are three ways to charge the leisure battery
Charging during the journey
The leisure battery is charged via the generator in the chassis while the vehicle is in motion. This can vary drastically depending on the configuration, additional installations and consumers used. In most cases, this just maintains the charge in the leisure battery.


Charging via shore power
Once your vehicle has been connected to a 230V power socket, the leisure battery will be charged by the electrical block, which has a built-in charging module with an 18A charging current (may vary depending on the installation situation). This will fully charge the leisure battery


Charging via solar power
By using solar modules in conjunction with charge controllers, it is possible to feed this charging voltage via the electrical block and send it to the leisure battery. This charging type is heavily dependent on the weather and position of the pitch (e.g. under trees), so can only be viewed as an additional, supporting charger and not as the main charger. It does, however, help to maintain the charge in the leisure batteries.