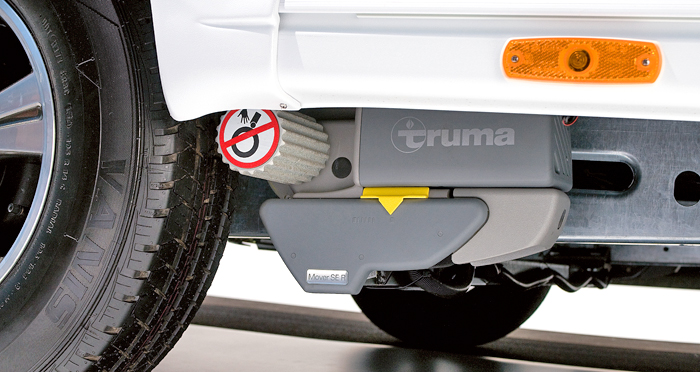 Manoeuvring systems for caravans:

A mover can be used to safely, confidently and accurately manoeuvre your caravan – even around bends and corners. It can even be used to effortlessly park in narrow, confined parking spaces.

Manoeuvring systems are available from various manufacturers in various price categories. Whether the mover is manually or electrically applied to the tyres is usually important.

The mover can be combined with an existing Autonomy package. Or, if you don't already have one, a Power package consisting of a charger, battery and circuit breaker can be installed to supply the manoeuvring system with power for a completely stress-free way to park the vehicle at the destination.