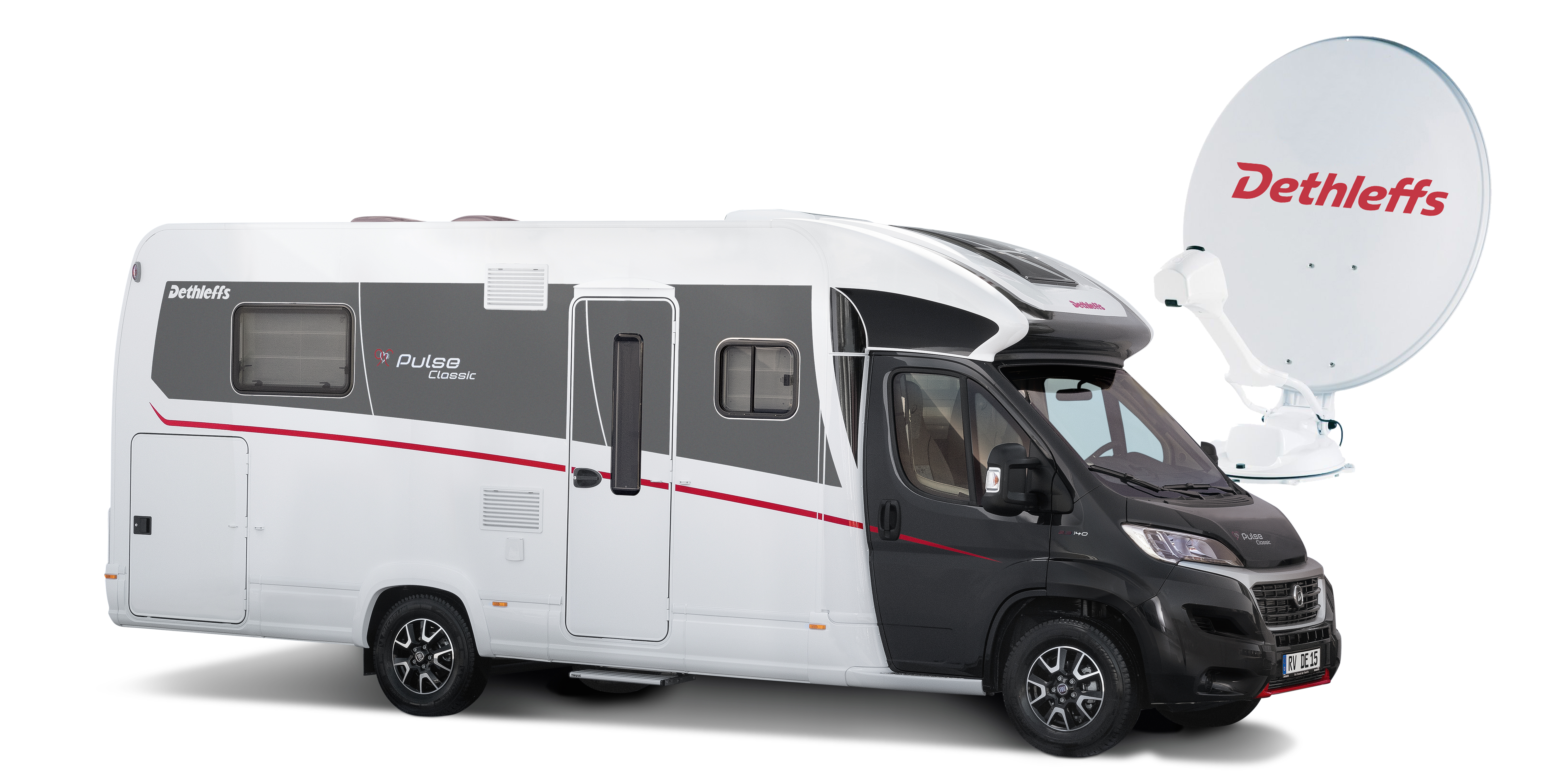 Does the satellite system on your vehicle no longer retract?

Start your motorhome's engine. The satellite system should retract on its own a few seconds later due to a safety shutdown.

If this was not successful, reset the satellite system by cutting off the vehicle's power. To do this, switch off the operating panel above the entrance door, unplug the 230 V socket (if plugged in) from the power supply and then turn the battery's circuit breaker on the electrical block (EBL) to OFF. After 2-3 minutes, plug everything back in and try to retract the satellite system using the operating panel.

If the satellite system still does not retract, you will need to manually dismantle the articulated bracket and satellite dish by undoing the two screws on the bracket. Safely store it in the vehicle's rear garage and contact your nearest Dethleffs dealer so that they can analyse and fix the issue.