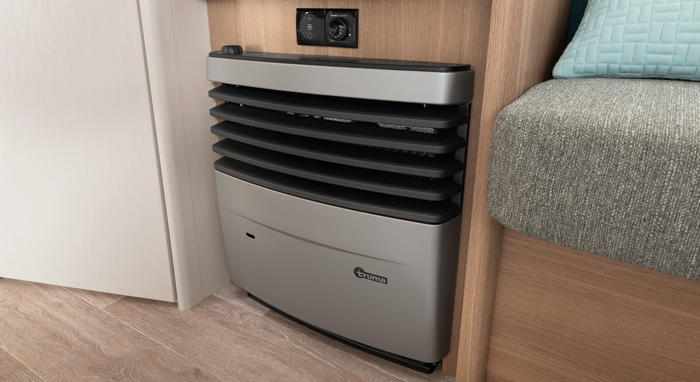 Truma Combi
If the heating does not start up, do the following:
Check the gas supply is operating correctly
Is the gas bottle unscrewed?
If you have DuoControl, has the crash sensor been triggered? (If this is the case, please reactivate the system)
Has the hose breakage protection on the hoses been squeezed, thus removing the air from it?
Is the heating's gas shut-off valve in the kitchen drawer open?
If so, please consult the Truma heating's manual.

If your heating is electrically powered, please check whether the shore power is correctly connected and the energy source has been correctly selected on the operating panel.

ALDE hot water heating
If you want to operate the heating using gas, please check the same steps as above in the same order.

If you want to operate the heating using electricity, please check it is connected to the 230V shore power and check whether ALDE heating is selected for the electrical settings on the operating panel. (If necessary, please consult the ALDE heating's manual here)

If the heating still does not work after checking the aforementioned points, please contact your nearest Dethleffs dealer so that they can analyse and fix the issue on site.