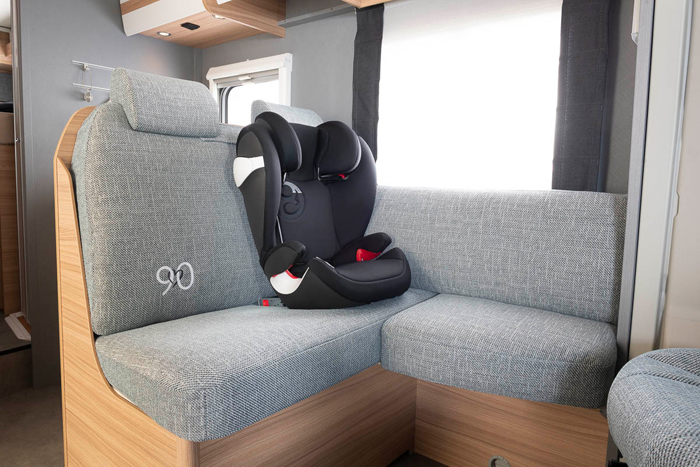 Do motorhomes have Isofix slots?
Whereas you can securely fasten any child seat in a normal car, this is not the case in motorhomes. Most motorhomes do not have Isofix slots (especially if you own an older model), and the seat pads are cut straight so that they can be stowed away in a box beneath the seat.

Can Isofix slots be retrofitted to the motorhome?
An Isofix mechanism can sometimes be retrofitted by the dealer. Please discuss this with your Dethleffs contractual or servicing partner for a final answer on this.

Which child seats can you use in a motorhome?
Children under the age of 12 or shorter than 150 cm still need a suitable child seat in the motorhome. The child seat needs to be installed on seats where the respective belt (three-point or two-point seat belt) is approved for use with a child seat. How to affix your child seat in the motorhome will depend on which child seat you own: Always make sure the seat belt is not twisted and is guided through the notches in the car seat to secure it.