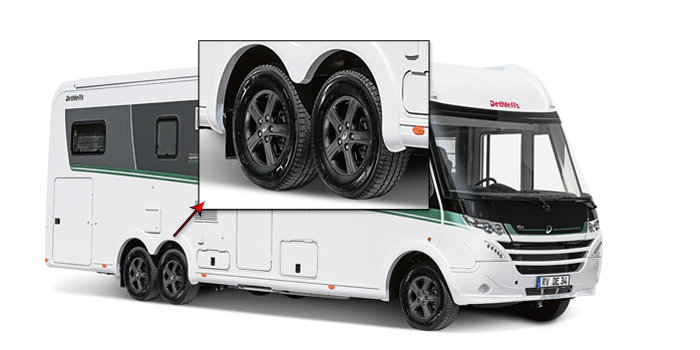 Where can I find out which tyres are suitable for my vehicle?

In Part 1 of the vehicle registration certificate, you can find the suitable tyre size under item 15 (15.1 and 15.2). Only the tyre dimensions are stated here. However, this does not necessarily mean that only they will fit this vehicle or that they are the only permitted tyre size.

If your vehicle has a COC (Certificate of Conformity), other wheel/tyre combinations may also be approved. If your desired wheel/tyre combination is not listed as suitable on Part 1 of the vehicle registration certificate or on the COC, it can only be individually approved by an authorised test centre (TÜV, Dekra). Manufacturer approval/certification is required for individual approval.

For vehicles without a COC, a data sheet on the vehicle type may also provide the relevant information here. You are welcome to write to us regarding this at service@dethleffs.de.