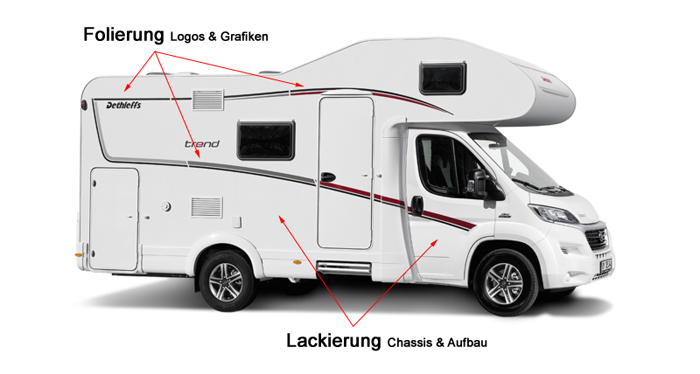 What are colour codes | wraps?

Our vehicles are both painted and wrapped. If you need the correct colour codes | wraps to restore or partially paint your vehicle, please contact our dealers for further information. Off-the-shelf paints, Dethleffs signature-mixture paints and wraps with graphics are used. Our signature mixtures and wraps can only be ordered from our dealers. There are no colour codes for the graphic designs.

We can ascertain the colour codes | wraps for you based on the vehicle identification number. If you would like us to do this, please email us at service@dethleffs.de.

As a precaution, we must warn you that the colour may deviate due to exposure to sunlight over time. Depending on the vehicle's age and the level of discolouration, it is advisable when in doubt to get the paint specialist to determine the colour to reflect the current shade.